Age Minimum (with Adult): 15+, Minimum Age:18+
Ronderos/as - Operación Compasión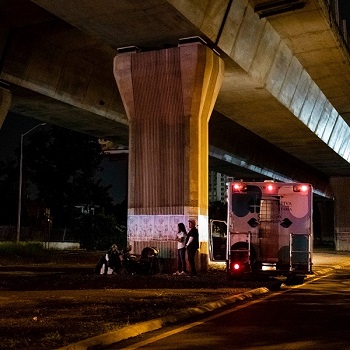 Esta oportunidad está abierta para aquellos interesados en hacer trabajo voluntario en las rondas nocturnas del programa Operación Compasión dirigidas a ayudar a las personas sin hogar. Los voluntarios ayudan en la preparación de los alimentos o materiales y asisten en un vehículo oficial de Iniciativa Comunitaria en la entrega de alimentos, material de higiene, prevención y toma de datos (registro) durante la ruta de servicio.
Requisitos:
Tomar taller virtual en su totalidad (previamente grabado)
Completar documento de Confidencialidad y Relevo de Responsabilidad de ICI
Vestimenta: Zapatos cerrados cómodos o tenis, camisas con mangas, no escotes, no prendas, puede usar mahón, pero no pantalones cortos o con roturas.
Tareas: Preparación de alimentos, preparación de artículos de primera necesidad, preparación equipo de prevención, preparación de algunos medicamentos o suplementos, preparación de kits de jeringuillas seguras, entrega de alimentos y materiales a los participantes.
Horarios: Viernes: 6:00 p.m. - 11:00 p.m. (horario tentativo sujeto a cambios)
Lugar: Urb Villa Capri, Calle Toscania # 1196, Rio Piedras. (GPS: https://goo.gl/maps/k71oI)
Operación Compasión es un programa compuesto por voluntarios/as que brindan servicios de alimentos, curaciones, intercambio de jeringuillas y entrega de kits de prevención a personas en uso de drogas y personas sin hogar del area metropolitana durante las noches. El programa está fundamentado en la estrategia de medicina urbana (street medicine).
Please wait...
Log in or Register
In order to register for this opportunity you must log in to an existing account or register to create a new account.
Signup with team
This link allows you to participate in this opportunity with a team. When you click on the link you will have the option to:
Choose an existing team you're already a member or captain of, or
Create a new team to sign up.
Signup Questions
Please respond to the following questions in order to signup for this opportunity:
Please wait...
E-mail