Age Minimum (with Adult): 18+, Minimum Age:18+
Banco de alimentos Puerto Rico, Inc.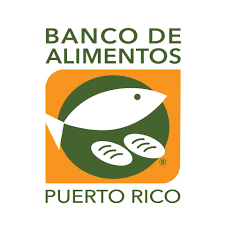 Lugar
Banco de Alimentos Puerto Rico,
Urb. Country Club Industrial Park C/272 IC4 Carolina PR 00982
Descripción
El Banco de Alimentos revibe alimentos donados todos los días de lunes a viernes.
El voluntario deberá trabajar en el área del almacén del Banco de Alimento.
Vestimenta
Pantalón largo, puede ser mahones.
Camiseta t-shirt. No escotes y no maguillos.
Zapatos cerrados, tenis.
Tareas
Inspeccionar los alimentos que recibirmos donados.
Verificar su fecha de expiracion y empaque.
Segregar los alimentos por categoría y colocarlos en góndolas.
Horarios de entrada y salida
Lunes a viernes ( Pueden escoger los dias en el calendario cuando sea momento de seleccionar)
8:00am-12:00pm
1:00pm-4:00pm
Beneficios
-Adiestramiento
-Merienda
-Estacionamiento
-Horas voluntarias
Contacto
Iris Nuñez- Ext. #1382
Please wait...
Log in or Register
In order to register for this opportunity you must log in to an existing account or register to create a new account.
Signup with team
This link allows you to participate in this opportunity with a team. When you click on the link you will have the option to:
Choose an existing team you're already a member or captain of, or
Create a new team to sign up.
Signup Questions
Please respond to the following questions in order to signup for this opportunity:
Please wait...
E-mail